Due to the 2020 COVID-19 pandemic, local car club Northwest Corvette Association is canceling its annual meet. Scheduled for Saturday, Aug. 22, the club hoped to bring in money to support local nonprofit  Northwest Battle Buddies, a Battle Ground-based organization that provides professionally trained service dogs for combat veterans with PTSD. 
The club has been putting on its big summer show for 36 years, and according to club member Bob Toycen, the club had plans to make the event "bigger than ever before." Along with more attendees and sponsors, Toycen and other club members hoped to increase their donation to NWBB by 50 percent from the $14,000 they raised last year. 
Because the show is so large, Toycen and the NW Corvettes crew start planning early in the year. This year, due to the novel coronavirus pandemic, the club decided to cancel the August event because early numbers expected social distancing guidelines to extend into September. "It was a bit of a blow to the stomach because we had some great sponsors set up," Toycen said, mentioning that Corvette clubs from Seattle were scheduled to come down and help make the event a success. 
While the club's big show may be canceled for 2020, Toycen said the club still wants to do anything it can to support NWBB and their cause. 
"We're still planning for the big banquet on Saturday, Nov. 7. It's Northwest Battle Buddies largest fundraiser and we've been asked to provide some vehicles for parking around the building," Toycen explained. "We also hope to be able to do some parades throughout the summer. That gives us an opportunity to be a bit of a fundraiser."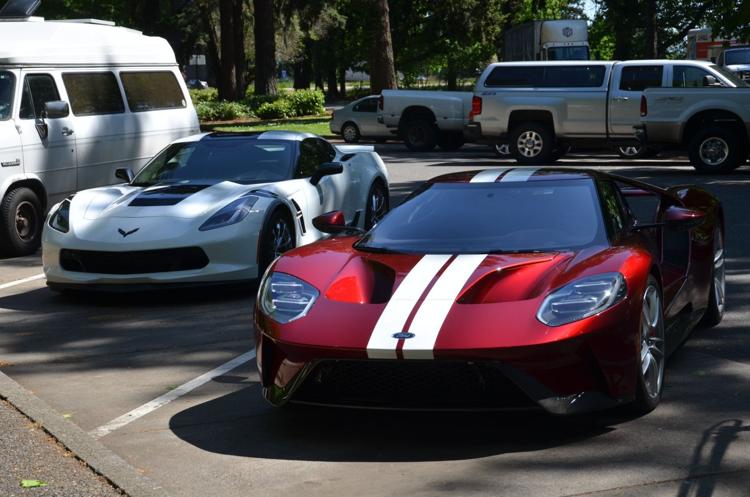 Toycen said the club plans car cruises and parades to support Battle Buddies through a 50/50 raffle program and general donations. 
"Half of the money from the 50/50 goes to the club and half goes to the members and the members usually give it right back," he said. 
Recently, some members of the club took a trip down to In-N-Out Burger together and raised just over $400 dollars for Northwest Battle Buddies. For Toycen, donating to Battle Buddies hits a soft spot in the club's heart. 
"The folks at Northwest Battle Buddies are such great people and we've had such a great rapport with them. When they have a graduating class, they're really quick to add us in so we can come enjoy that, and there's never a dry eye in the house," Toycen said. "It's just really heartwarming." 
Although the 2020 events for the club may be canceled, Toycen said he looks forward to what's in store for 2021. One club member is hoping to get their hands on the new C8 Corvette, which Toycen said was one of his biggest anticipations for the upcoming year. Along with the new car, the club is starting to work on ideas to make their 2021 car show the best one yet. 
More information about the club can be found online at facebook.com/nwcorvetteassn/.