Every February, local doggy daycare facility A Dog's Best Friend shows off its good boys and girls by competing in the annual Daycare Games. 
At the games, dogs and their trainers show their skills in three specific categories: recall, group sit and gate boundaries. However, no treats, leashes or tools are allowed, making the competition a true showcase of both canine and trainer skill.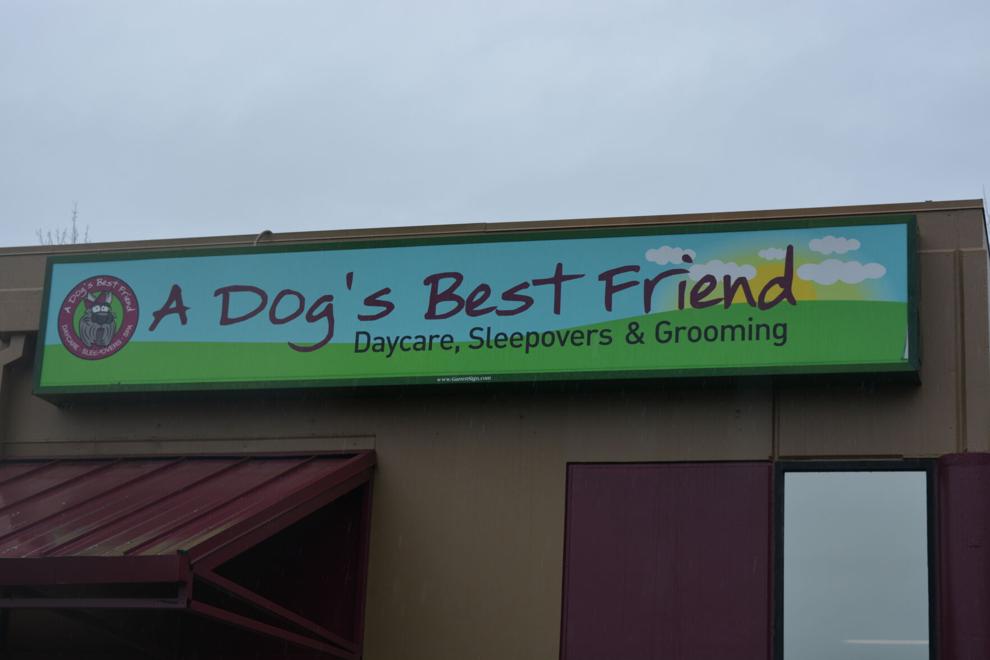 Lou Conway, manager of A Dog's Best Friend East location, said the competition is hosted through The Dog Gurus, a nationwide doggy daycare community. In 2021, 150 daycares across the nation are competing in the Olympic-style training event, which Conway said the local daycare has been competing in for about six years now.
At A Dog's Best Friend, the competition runs deeper than the nationwide participation, and Conway said the daycare holds "in house" competition with rewards ranging from gift cards to computer setups. 
"The whole thing is a super fun way to work on engaging and always learning, which are some of our goals," Conway said.
For the national competition, groups of up to 15 dogs compete in one of the three categories each week. In the recall category, trainers test their dog's name recognition and listening skills. Each trainer must document the percentage of dogs in the group that "come" when called. A successful "recall" is completed when a dog at least 6 feet away from its trainer responds when called and comes to "petting distance" within three seconds.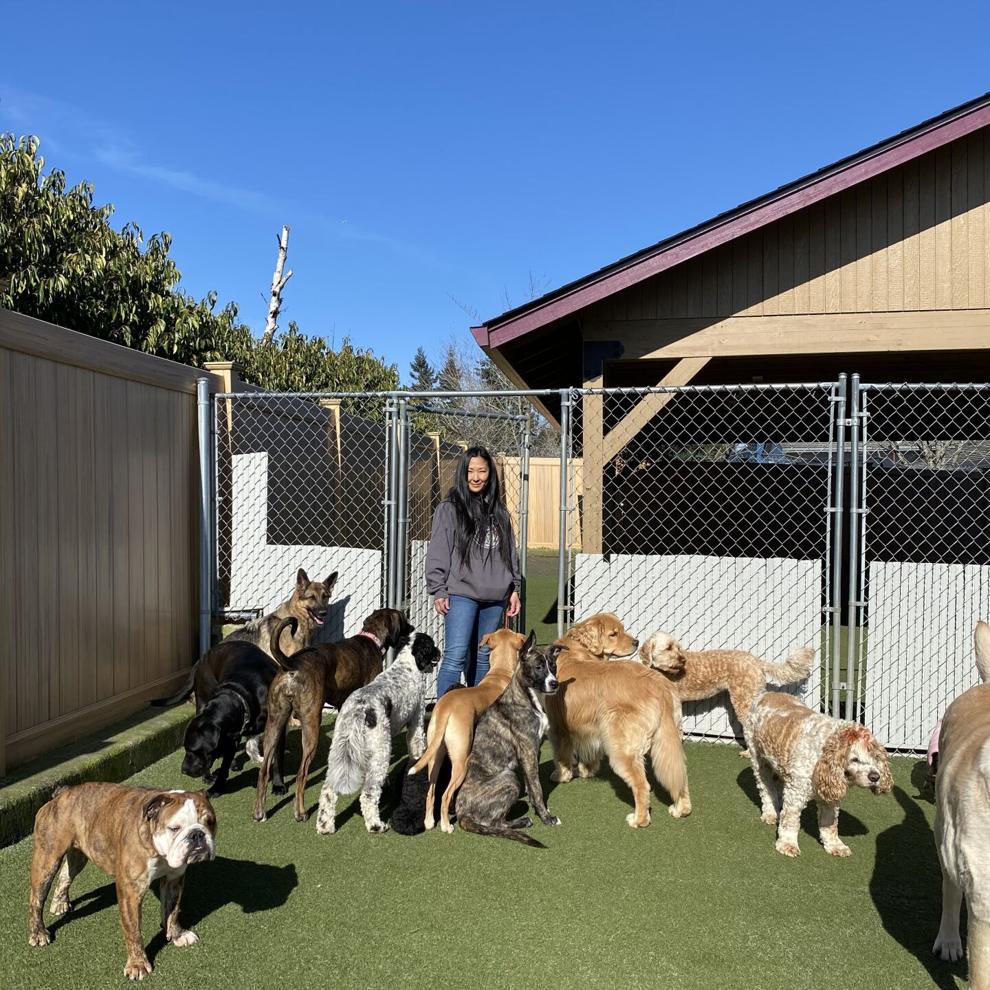 For the group sit category, a trainer will take note of the number of dogs in each playgroup that will sit at the same time on cue and stay sitting for anywhere between two and four seconds depending on the trainer's expertise level. 
Gate boundaries test a dog's (and trainer's) ability to keep control of a given area by body blocking.
According to Conway, group sit is the hardest category for canines and their trainers at A Dog's Best Friend. 
"We practice gate boundaries and gate management every day, so that's the easy part," she said. "(Group sit) is hard when one person is working with 15 dogs and one of of them is just not having it."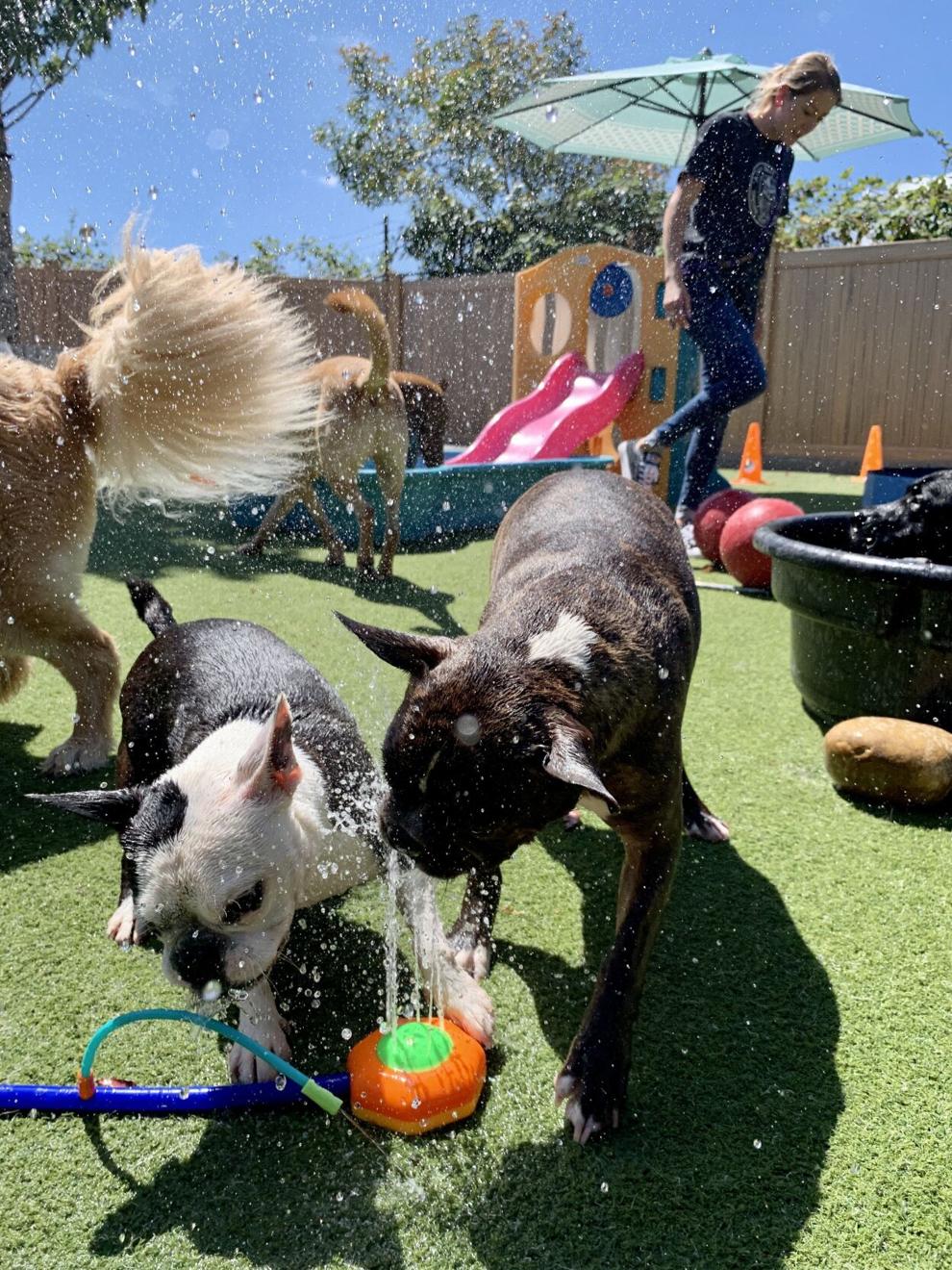 As there are no weight or size categories, dogs of all shapes and sizes can compete in each group. One trainer might be working with a group of bigger dogs while another has both "toy sized" and "giant" dogs at a single time. According to Conway, each trainer is placed in one of three "expertise" levels ranging from novice to advanced. Each category has different requirements for success. For example, a novice trainer would only need their dogs to sit for two seconds in the "group sit" while advanced trainers need to do it for four. 
"Most of our trainers compete in the advanced category with 15 dogs at a time," Conway said, mentioning that a trainer's "expertise" depends on how long they've been working in the industry. "Many of our trainers choose to go up a level." 
Office Manager Kelsie Paff said the office looks forward to the Daycare Games every year and dogs, trainers and owners are in on the fun. Paff said the daycare posts videos and pictures of their dogs competing and many owners immediately "want in on the fun."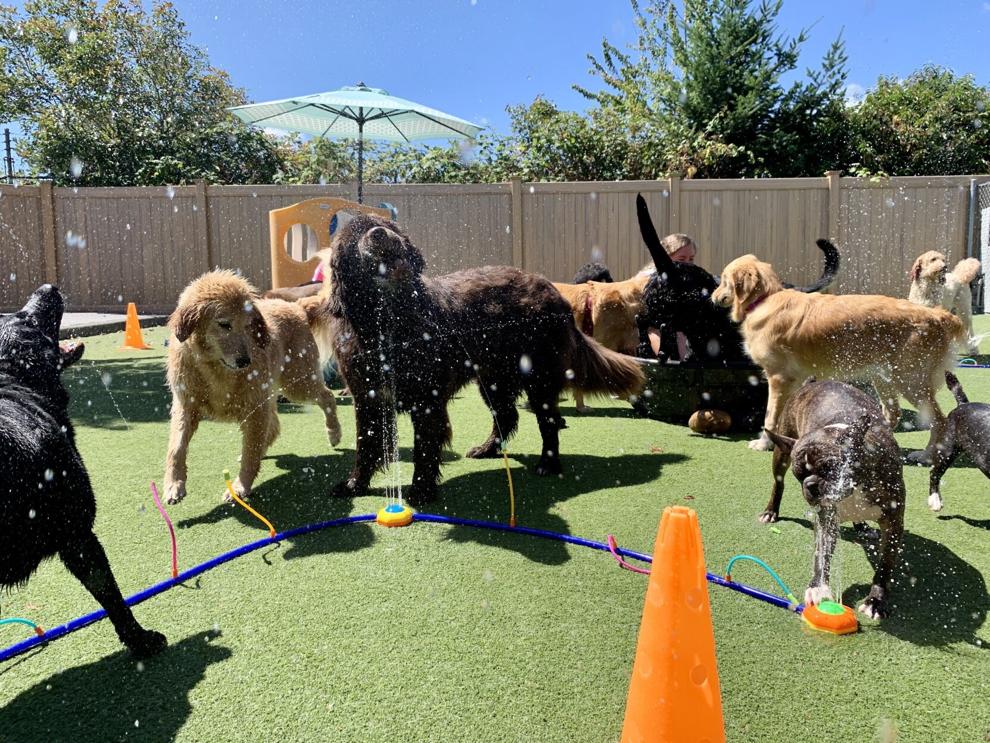 According to Paff, "closing ceremonies" are held at the end of each year where photos and videos are taken of the dogs while trainers can check their scores online to see how they held up across the nation. Paff said A Dog's Best Friend has brought in over 27 medals in the past three years. 
Both Paff and Conway said their favorite part about participating in the Daycare Games is bonding together as a team. 
"We're all very, very close and we pride ourselves on our teamwork and the spirit of teamwork," Conway said. "While we're all competing against each other, everyone still reaches out and helps everybody else grow and learn."
Despite treats not being available for the dogs during the games, both Conway and Paff said the dogs "definitely get their fair share" once the games are all said and done for their hard work and participation in the yearly event. Unfortunately, there aren't any Daycare Games for the other 11 months of the year. However, Conway and Paff said the trainers and dogs are looking forward to the summer months when dogs can be outside and play in the sprinklers and slides the daycare has at its facility. 
"It's basically doggy Disneyland out here," Paff said. 
Because the daycare offers boarding, spa and daycare services, Conway said the facility has not been "too affected" by the pandemic and the facility even saw an "uptick" in patronage as more people adopted dogs over the course of lockdown. 
"People just want the very best for their dog and we're here to offer that," Paff explained. 
The east side daycare is open seven days a week for boarding, daycare and more with scheduling options available. While it is too late to sign your pup up for this year's olympics, Paff and Conway said there are always spots available at the facility. 
Visit adogsbffdaycare.com to learn more.