Furry Friends volunteer Abigail Harrington has a soft spot for felines. Growing up, her family had three or four cats, and as she got older, she moved into apartments and had cats of her own. Now, along with having a full-time job, being a single mother of two children and having eight cats of her own, Harrington volunteers more than 40 hours a week at the local cat shelter, Furry Friends. 
Harrington joined the Furry Friends team in 2018 after finding a flyer for the nonprofit shelter while looking at adoptable cats at a pet store. After she picked up the brochure, she thought to herself, "I can do this," and let them know she wanted to help. 
Reaching out to Furry Friends in 2018 was Harrington's first experience with organized animal care. Before that, she took care of injured cats, kittens and dogs in her free time, because it was "the right thing to do." Once she joined the Furry Friends team, she started small, socializing with the rescued cats and kittens to get them accustomed to human interaction. 
One email and kitten socialization was enough to get Harrington to start helping out more. In January 2019, she started managing the organization's email account. A few months after that, she was helping manage the nonprofit's voicemail. Now she's working on building a network of trappers to rescue injured cats and kittens. 
"It's well over 40 hours of my life every week," she said. "But, I clearly love it because nobody is making me do it."
Furry Friends is a no-kill shelter based in Vancouver that is entirely operated by volunteers with no paid staff. The group takes care of cats from many different situations and works with them until they find "their forever home." The group of volunteers does everything from cat rescue to veterinary care and adopts cats out to the general public once they're fully ready to be "furry friends."
During her over 40 hours of volunteer work, Harrington answers emails, responds to voicemails and helps care for injured cats. Just last week, a police officer with the Ridgefield Police Department reached out to her for help in getting a box of stray kittens home safe. Harrington explained that part of the reason she volunteers is to "build a network of people" and create connections.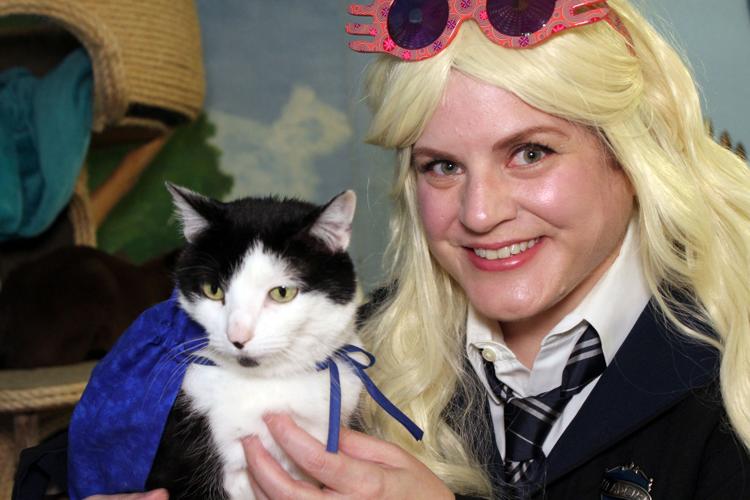 "It's just really cool to know how many people have a good heart for animals," she said. "There may be people that will just turn their back and walk away (on hurt animals) but I think there's more people that really do care."
Harrington said the mental reward she receives from helping out is part of the reason she keeps doing what she does. 
"I honestly think you can't compare it to money. If it's animal lives versus money, I'm absolutely going to go with caring for creatures that aren't able to provide for themselves," she said. "I've loved everyone I've encountered while doing this."
Due to the COVID-19 pandemic, volunteer organizations such as Furry Friends have seen a drop in volunteers. Furry Friends and organizations like it rely on people like Harrington to accomplish their mission. Currently, Furry Friends is looking for a volunteer veterinary technician to take care of injured cats as well as someone to volunteer and to give cats medicine in the morning. 
"You will be rewarded in purrs and meows by all the furry guests," Furry Friends says on its website. 
While she may be a newer volunteer on the force, Harrington explained that everyone who volunteers at the shelter has a good heart for animals, even if they don't volunteer as much as she does. She said most people might think that volunteering 40 hours a week is a bit over the top. However, Harrington said she believes everyone should volunteer if they believe in something. 
"If someone is interested, I think it's important to know that they don't have to spend half of their life on it," she said. "There is always going to be that need."
More information on Furry Friends and how to volunteer can be found at furryfriendswa.org.